Applications of X-ray detectors
Introscopes – inspection of baggage and cargo with separation of substances by materials (organic, inorganic, metals, nonmetals, composites), medicine – low-dose fluorographs, x-ray non-destructive testing.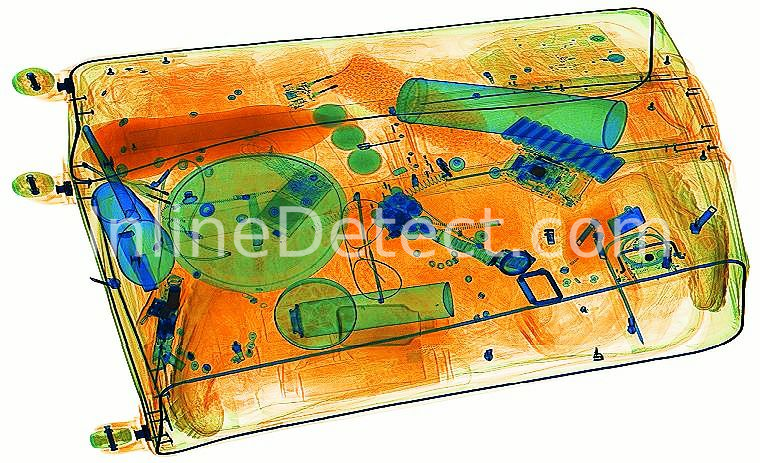 LSe-64-1.5 – single-energy X-ray detector
64 pixel pitch 1.5 mm, one energy, scintillator – CsI:OF
LDe-64-1.5 – dual-energy x-ray detector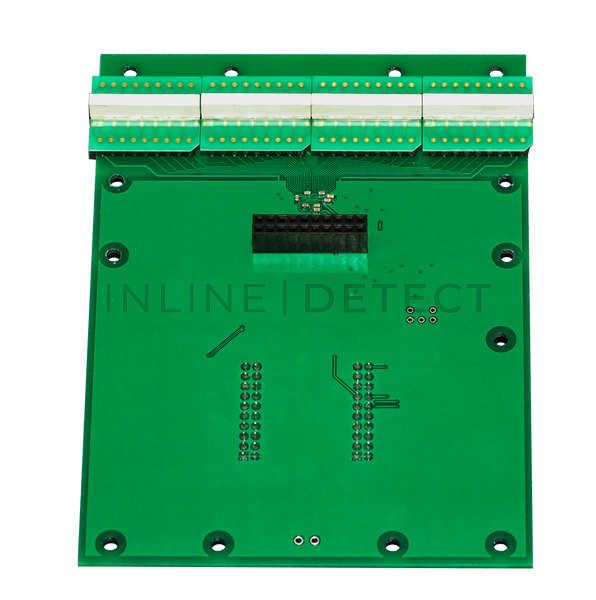 64 pixel (64 low energy + 64 high energy) step 1.5 mm, two energies
scintillators: GOS-ceramics – high energy, CsI:OF – low energy
Modifications available:
Pixel Pitch: 0.2 mm, 0.8 mm, 1.5 mm, 2.5 mm.
Scintillators – clarify on request.
CaptureBoard – x-ray image capture board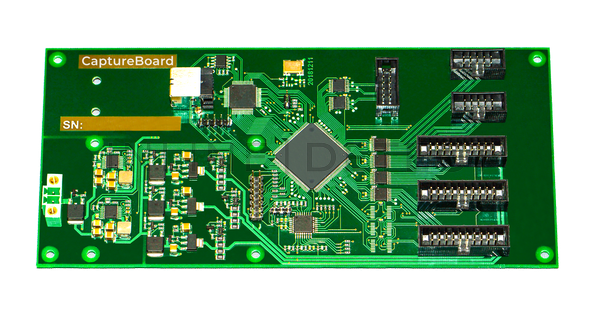 Serves to unite ionizing radiation detectors (LSe-64-1.5 or LDe-64-1.5) and input x-ray images to a computer via USB 2.0 in real time.
CaptureBoard can be combined into a group of up to 4 boards in order to ensure synchronous input of a larger number of pixels.
CaptureBoard has 3 channels to which ionizing radiation detectors are connected using a flat cable (LSe-64-1.5 or LDe-64-1.5). It is possible to connect up to 16 LSe-64-1.5 detectors to each loop or 8 detectors LDe-64-1.5.
One CaptureBoard can form an image line with a length of 16*64*3=3072 single-energy pixels (LSe-64-1.5) or 8*64*3=1536 dual energy pixels (LDe-64-1.5). CaptureBoard data reading speed up to 1000 term in 1 give me a sec.
Bit depth of data representation 18bit. Increasing the speed of reading data with a decrease in bit depth to 16bit.
Maximum possible string length: one energy (LSe-64-1.5) – 12288 pixel, two energies (LSe-64-1.5) – 6144 pixel.
Software
The software is developed using a cross-platform (Windows, Linux) Qt framework in C++.
Integration requires the use of a DLL.
Advantages
Superior quality x-ray image and fully digital data link – digital graphic x-ray image is formed directly in ionizing radiation detector.
Ionizing radiation detectors run on a specialized single-chip ASIC, protected from external interference. ASIC has low noise.
Technical support directly from the development team.
Answer InlineDetect can be modified according to customer requirements: any scintillators, different pixel pitch, software modification for the client's tasks.